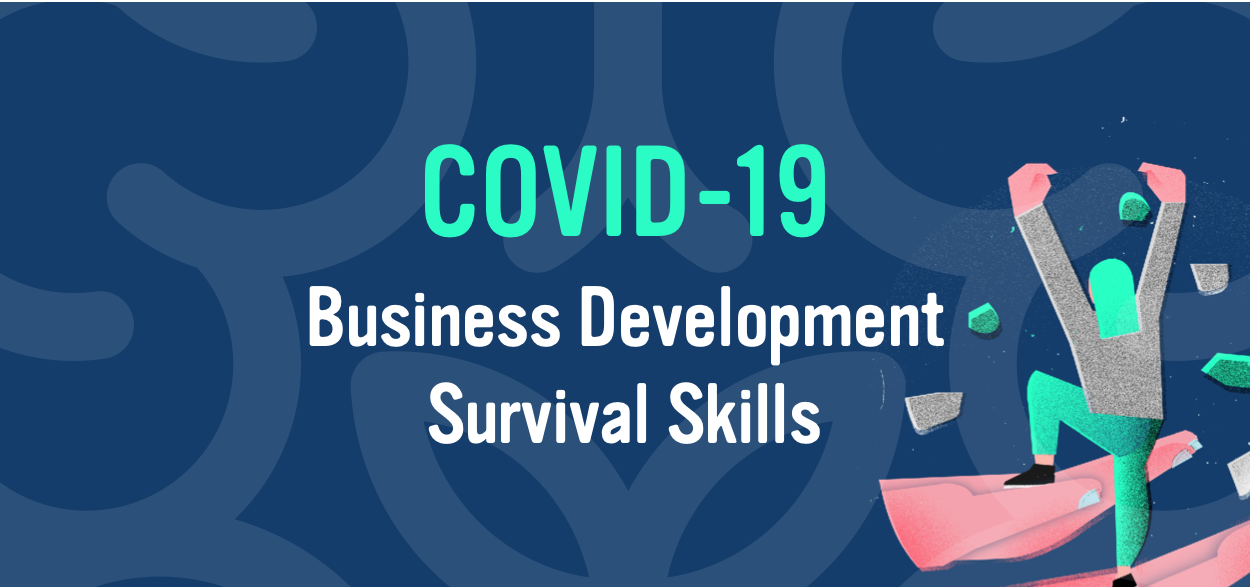 Online REHAB – COVID 19 – Business Development Survival Skills
March 28, 2020
We're all feeling a bit confused and scared at the moment, so I think it's important to know that you're not alone and if you want to ask us questions, we're here. Our new business advice is to try and carry on normally as best you can. Businesses need us to innovate more than ever and sales is at the heart of survival.
There are also industries that do very well in times of economic uncertainty such as discount stores, 'sin' industries, companies that specialise in repairing, upgrading and maintaining existing equipment and products, pharma and health; confectionary, cosmetics, luxury goods and tax services. It's a time to also think about retention and keeping your existing clients happy. Think about their challenges, empathise, be proactive and provide solutions so that you can plug holes in their business.
Yes you need short-term fixes but you also need to build a long-term foundation for growth.
We, as likeminded agency owners, had an informal discussion around the challenges everyone is having with new business. We've helped loads of agencies of all shapes and sizes achieve their growth objectives by giving them the practical advice they require. Whether it's your brand positioning, lack of awareness, website, event planning, prospecting, case studies etc.
You won't just hear from us, we had a panel of experts including;
Tina Fegent- Marketing Procurement & Consulting
Susie Ewing – Legal & Business Affairs Consultant, Seven Seven Associates
Yasser Khan – Senior Growth Director, Grow Factor
Gareth Healey – Marketing Agency Transformation Coach, Beyond Noise