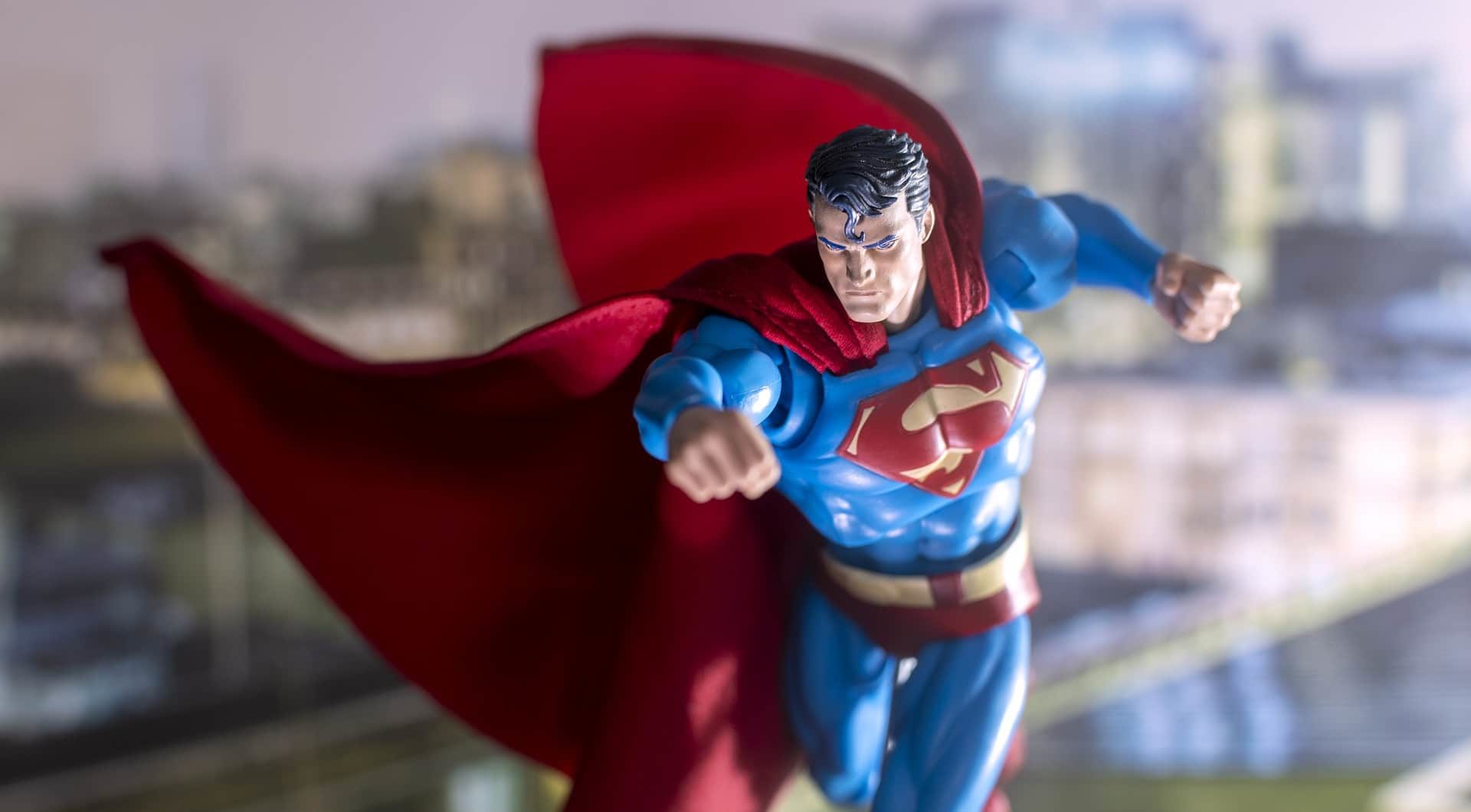 Smash your first meeting with a prospect – most useful guide from someone who does it as their day job!
June 28, 2022
I've been working in sales for around 10 years and it's like having two different personas. There's a mild-mannered Clarke Kent side to me who is getting down to work, but instead of monitoring the news, I'm monitoring new business deals. 
When a prospect is booked in for a first meeting, I morph into Superman, ready to save potential clients from the struggles they're facing (but shamelessly, in return for payment if the deal is won). It's not an easy job but you can make it easier by following these tips that I use day to day.  
Before the meeting
Time: 
If you're meeting face to face with several people from the organisation, an hour is good. If it's a remote meeting, an hour is a drag but dropping down to 30 minutes won't be enough to capture their pain points. Try booking 45 minutes and allow yourself a day or two to do some research ahead of the meeting.
Make research a priority:
Don't skip this! It's not just about looking competent. Your research will allow you to drip-feed things you know about your prospect and let them expand on the points in your first meeting. You want them to be constantly sharing while you're smartly capturing.
Research individuals:
"Research" is a broad term, where do you start? 
Scan the attendee list to find out who from your prospect's side is coming to the first meeting. Find them on LinkedIn and be open about it. Message them with "I'm looking forward to our meeting and would love to connect here." Boom. You've now also increased the touch-points that you have with this prospect.
On their profile, check out:
How long have they been in their job role and the industry on the whole?

Have they always been in this field?

What information/ posts are they sharing or resharing?  

Do they have any side projects or businesses going on? 

Do they talk as "we" or "I"?
Selling is a human process. This is all crucial in understanding who your prospect is as a person.
Research the company: 
How long have they been around?

What is the latest company news?

Have they had good or bad publicity recently? 

What recent conversations are going on about them on social media? 
You're trying to find out what the landscape looks like for this company. You'll be able to make some calculated guesses from the information you find. 

Ditch the company slides: 
Prepping for your first meeting with a prospect shouldn't mean tweaking your sales deck. Here's the truth: features and benefits aren't as effective in closing deals as it is winning your prospect's trust and confidence. To do that, you need to address their fears and humanly talk about how you can solve their challenges.
Practice: 
The best way to practice is to role play with a colleague who can be honest and point out things such as nervous twitching, low energy, coming across too strong, or not coming across strong enough. If it makes sense, have the same colleague on the call too as they can later give feedback on how well you did at crunch time.
During the meeting
Build rapport:
All that research you've done comes into play now. Say hello and start conversing, dropping little nuggets of information in the form of questions. Example: "Jim, I read on your profile that you started the role as CPO nine months ago, how are you finding your first year at [COMPANY]?" 
At a minimum, you're building credibility and rapport. At most, you're creating a safe space for more open dialogue later around what their real challenges are. 

Exercise the up-front contract: 
This is a brilliant technique from Sandler Training that helps you take control over a sales call or meeting by creating an agenda that both you and the prospect agree on. I've slightly tweaked the 5 elements to what works for me:
State the purpose of the meeting

State the time you have together and agree that you'll spend the last ten minutes recapping. 

Ask the prospect what they'd like from the meeting 

Share your expectations for the meeting. Example: Determine if we're the right fit to help you with your specific challenges. 

Agree that if this is a good fit, you'll book a meeting to discuss how to move forward.
Sandler Training has a free resource guide on how to use the original up-front contract in your meetings. The link is at the end of this article and note that this is NOT an affiliation.


Pain hunt:
Hunt for your prospect's pain points and address how you can relieve that pain. You want to empathetically probe to avoid anyone going into defense mode or shutting down completely. 
Remember, sometimes what the prospect expresses they want, isn't actually what they really need. Pay attention to surface pain. Underneath that is a business pain. If you can dig deeper, you'll get to their personal pain. 
Example:
Surface pain: "Our website isn't generating the number of leads we'd like." 
Business pain: "To be profitable, we need to generate X number of sales each month and the website is our main vehicle for leads."
Personal pain: "My colleagues and I are way behind on our sales targets and it's bringing the team down."
Ask the blocker question:
You want to know what your prospect has done or is doing to try to resolve their pain point to get a better understanding of some of the blockers or underlying issues that might be present. They may be putting a temporary band-aid on the problem. Either way, if you're going to be dealing with that mess, you need to know. 
Be warned, the blocker question can also reveal some questionable (but must-know) insights around the type of culture, attitudes, and behaviours you're dealing with. For example, your prospect may have hired three agencies in the past to solve their issue but in their words, "it didn't work out". Red cape, I mean red flag – but try not to raise an eyebrow until you dig deeper.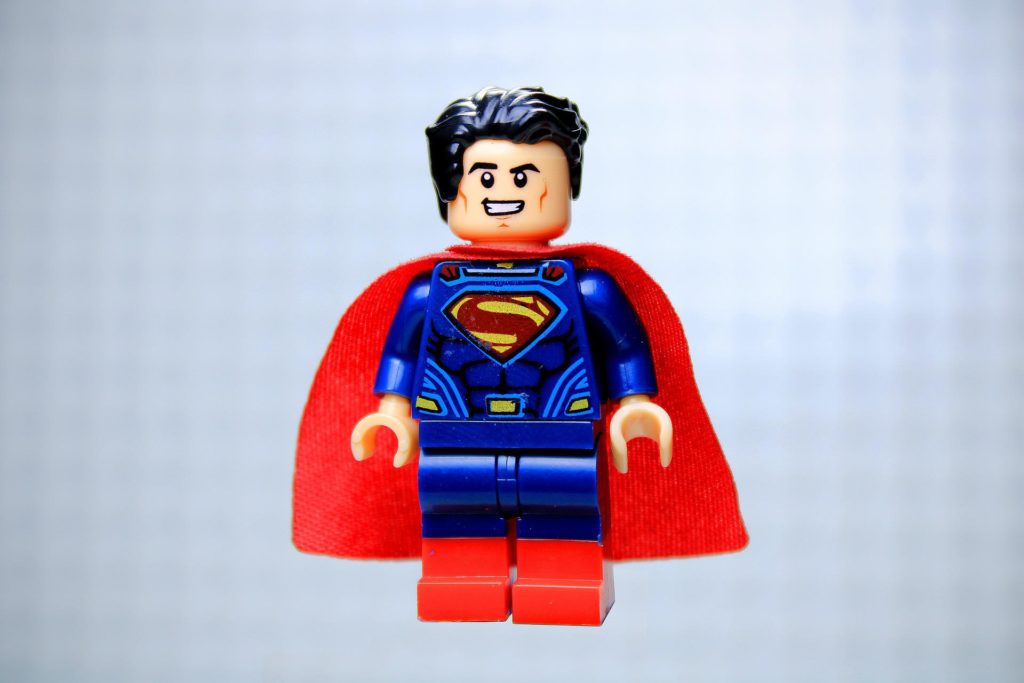 Closing the meeting:
Recap:
Keep track of time (put a silent notification on your phone if needed). When ten minutes remain, make your prospect aware that you're enjoying the conversation but you don't want to hold them much longer and would like to spend the last ten minutes to recap and discuss the next steps.
Schedule the next meeting. 
Don't rely on a fancy follow-up to be re-engaged with them. Propose an action step and ask to schedule a meeting. If you get some push back, explain that you can put it in the diary provisionally because you'd hate to lose momentum around the solutions to X, Y, and Z.
Continue to build credibility even if it doesn't work out:
In the scenario that you both feel you're not a right match for one another, leave by telling them how much you've enjoyed the conversation regardless and if you can, suggest other companies that might be able to help them. 
Don't be shy in telling the companies that you've been referring them. It'll kick-start them to do the same for you too. You may be competitors but you can also be allies in times of need.
After the meeting:
Send over the meeting notes:
It's always good to have things in writing so email your prospect with the main meeting notes and agreed steps. Another reason why this is useful is that it makes it easier for your prospect to forward the email to another key decision-maker in the company.
Add extra value:
If you can, after a few days, send your prospect a resource, a guide, or even a relevant case study that can be of genuine value to them. It may not even be directly related to your business. Example: Details about an upcoming networking event because your prospect expressed they miss meeting other people in the field. 
There's a lot more I can say (look out for upcoming blog posts) but for now, start with these steps and you'll be heading, if not soaring through the sky. Once you land, you should have an email from your prospective client saying yes to working together. 
Tips from Wafee Rashid, Senior Business Development Manager at Gray Matters. If you need any advice or new business help, get in touch with us!
Resources mentioned: 
Up-front contract – Sandler Training: https://bit.ly/3OL920O