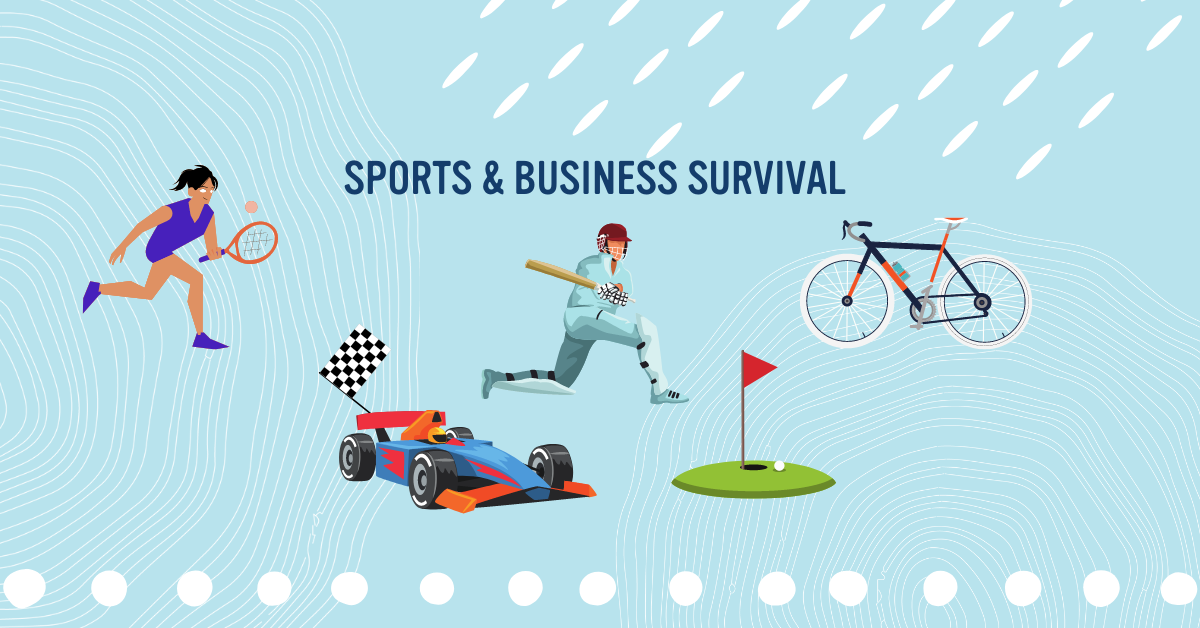 Summer sports and new business survival infographic
July 31, 2022
The hotter months are here and for new business, it often means leads going quiet. Add to that inflation and budget cuts, it's survival mode for many!
Here's an infographic about what we can learn from our favourite summer sports when the going gets tough. Feel free to share, particularly with business leaders, agencies and any sports fans!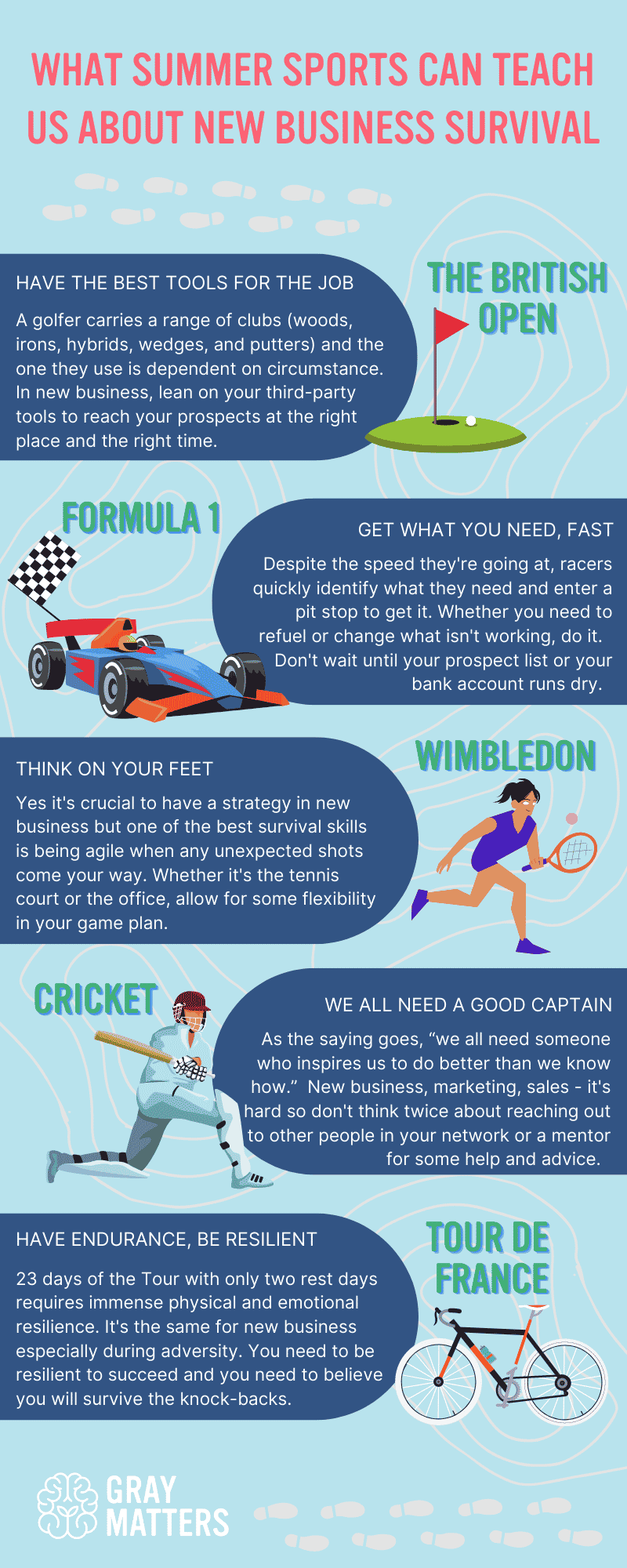 Sometimes, all you need is a third-party perspective to look at your approach to new business and help you get back into the full swing of things. We're here if you're looking for game-changing results, the ball's in your court.