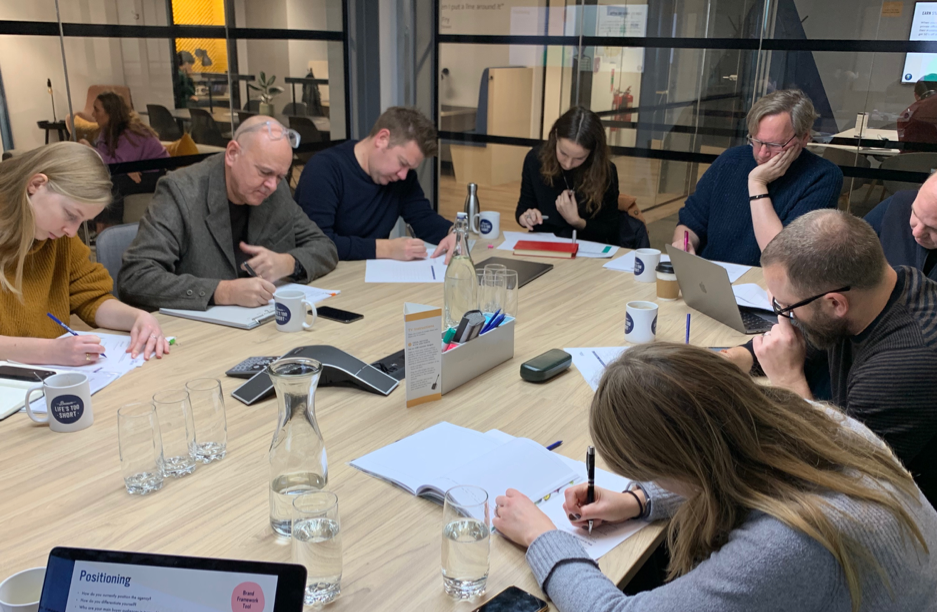 New Business Mastermind Group
Sign up the next intake of our exciting New Business Mastermind Group. We are looking to launch our new group in September/October 2020!
We've been thinking of ways in which we can help agencies continue to grow but appreciate you might not have the time, budgets, resources or inclination for one-one-one consultancy. The Mastermind Group is about achieving your goals with the help of others.  The groups involve peer support where we will meet on a regular basis to discuss your progress, struggles and challenges.  By encouraging one another, you are more likely to stay on track. As George Shinn said "There is no such thing as a self-made man. You will reach your goals only with the help of others".
The New Business Mastermind Membership Group is an annual subscription and would include:
4x Roundtables across the year
2x Masterclasses
4x one-on-one sessions x2 hours each
Access to Gray Matters tools and templates
We will also be looking to add additional value through other events and various resources i.e. videos, tools, discounts, books etc. and these new products and services will be developed in the future, with your feedback.
Out of each of the sessions, we would still hope for everyone to set actions and homework, which they will be accountable to themselves and everyone else in the group, to deliver on.
Each group will be around 5-10 people.  All the agencies will most likely be in size to you and therefore you will be able to share common challenges and learnings to support each other.
Thanks!