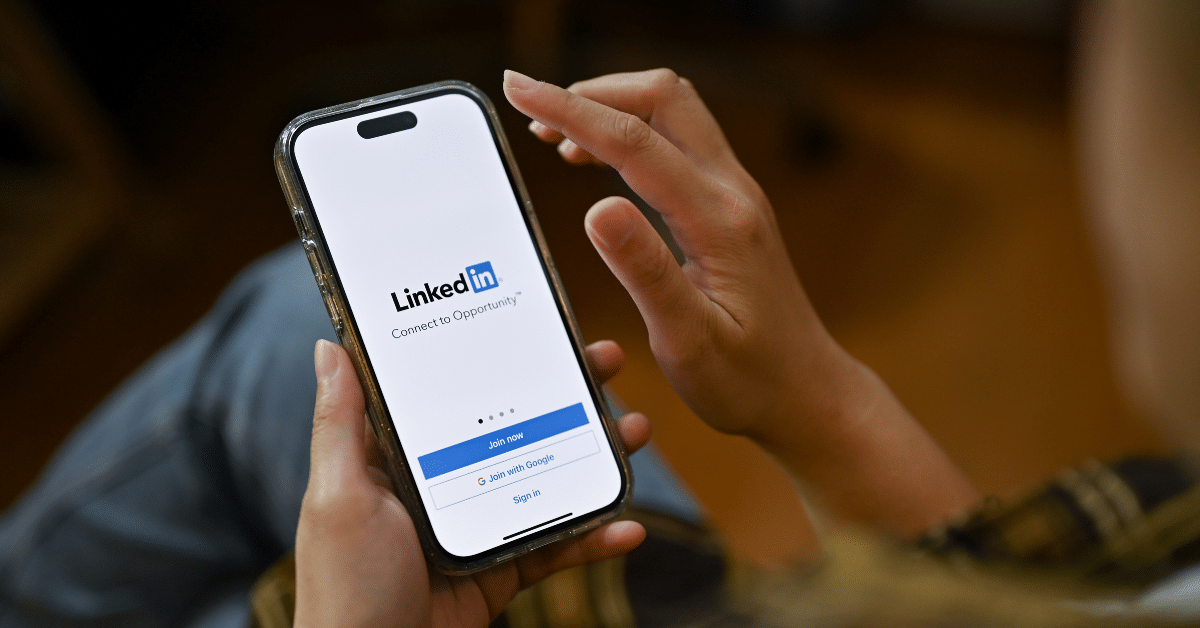 Prospecting and Outreach on LinkedIn: Building Digital Rapport for Success
March 21, 2023
We all know LinkedIn is now the go-to place for professionals looking to network, share their expertise and build relationships. It's an amazing place to connect with your potential customers, however, there has been a growing trend that has seen it become a platform for mass outreach.
Anyone working in Business Development or Sales will have inevitably come across the numerous software platforms that have sprouted up in recent times, which allow you to automate and send messaging en masse. This has caused LinkedIn to supervise the use of its platform, implementing measures that have allowed it to detect when software automation is being used to the potential detriment of its users' experience.
When it comes to prospecting on LinkedIn, the key to success is building rapport with your prospects ahead of any cold outreach. This needs to be done selectively and with careful thought and consideration. A great way to do this is by engaging with your prospects' posts, commenting publicly, and offering valuable opinions or advice. In doing so, you are essentially building digital rapport akin to establishing a relationship in real life; you start with small talk and understanding what you have in common before going into anything that requires deeper commitment.
By regularly engaging with a prospect's content, you establish a level of warmth and trust that is otherwise difficult to create. Any outreach that follows will be met with far greater openness and interest. Keeping a conversation naturally flowing on LinkedIn will allow you to be more informal and build deeper rapport versus immediately shifting the conversation to email. Because the lines between professional and social are more blurred, people are often more open and receptive to informal communication – which is an ideal place to be when talking to prospects!
There is still a place for automation, providing this is used in a measured and carefully researched way. It can help you build up your network, whilst you put in the qualitative time and effort to build digital rapport that is personal and considered. A good way to leverage automation is to use it exclusively to send initial connection requests, allowing you to build up your network much faster than if you were doing this manually. You could send up to 50 new connection requests daily, saving you numerous hours per week and addressing a critical aspect of your new business process. Connection acceptance rate tends to be around the 25-30% mark, though this can be as high as 35-40% when sending blank connection requests without a message attached.
Based on our own analytics, reply rates tend to be 25-27%. These are actual replies to any messages sent after the initial connection acceptance. That's an incredibly high number when you consider general industry averages of cold outreach. Email response rate tends to be in the region of 1-3%!
The value in building up a network this way is twofold – it gives you access to new audiences that you would otherwise find difficult to reach and gives you the opportunity in the longer term to market to these audiences through social posts that address their unique interests and nuances.
Personal branding and the way you present your profile become equally critical because you'll find suddenly, your profile views will start to increase. It's vital to think about how you're coming across to your network, considering things like your headline image (this is a great opportunity to have a visual representation of your or your business), your headline and personal bios, featured articles and even your work experience and interests.
Lastly, we wouldn't be doing LinkedIn justice if we didn't mention Sales Navigator. This advanced subscription within LinkedIn costs you about £60 / month. The investment is well worth it, as it is effectively the single go-to place for prospecting, allowing you to search and segment prospects by everything from industry sector, company headcount, revenue, job title, geography, technologies used, content keywords and other useful indicators.
If you're keen to know more about how best you can leverage your LinkedIn profile to grow your business, get in touch with us at hi[at]gray-matters[dot]co
Here are some useful tools that we recommend:
Zopto – LinkedIn messaging automation platform
Surfe – Sync LinkedIn with your CRM, pulling in people's information at the click of a button