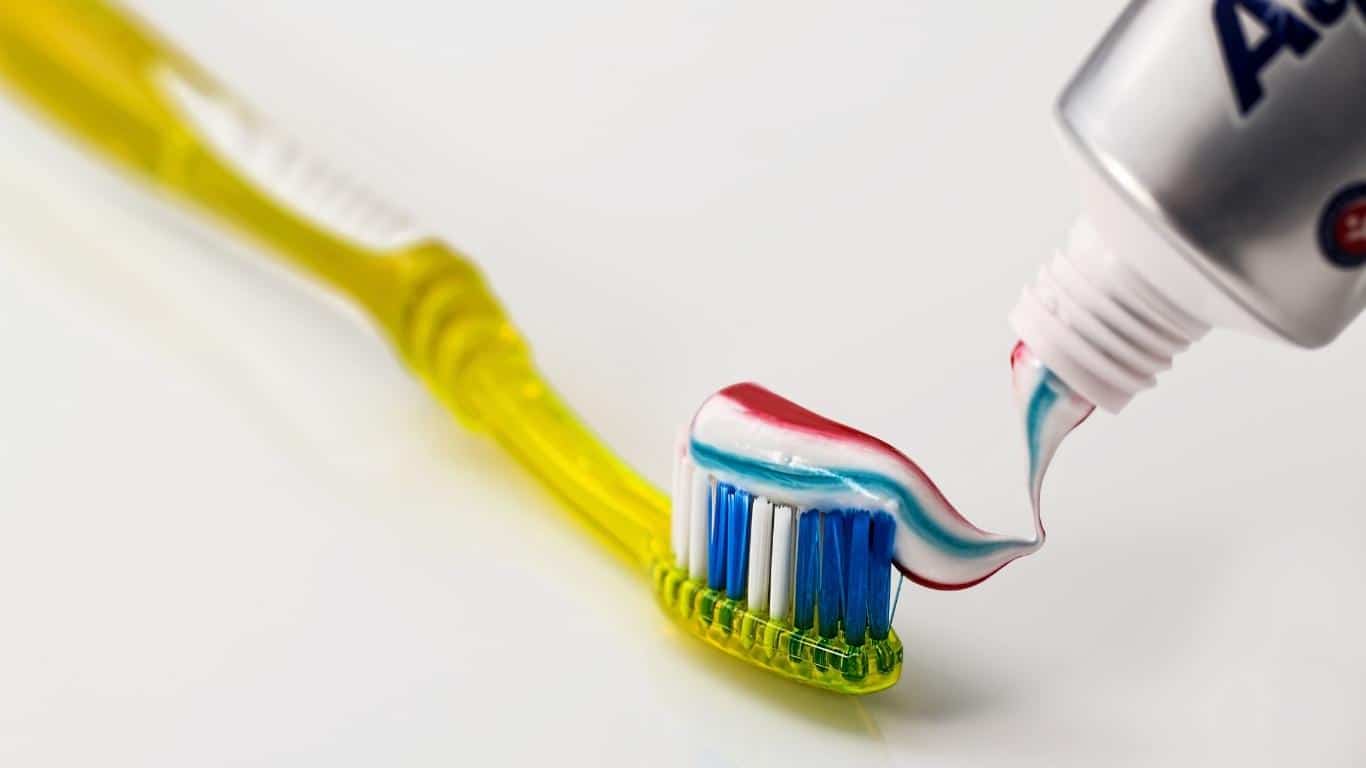 A CRM!? … nobody updates it, so we use Google Sheets
April 19, 2022
What is a CRM?
CRM stands for Customer Relationship Management. Ultimately, it's about how you capture and use data to maintain contact with your customers, prospects, and wider network. It's a database. But really if you're planning to survive and grow your business… it's everything.
People often think they do not need a CRM at first, since they can keep everything in a Google Sheet. However, this approach is hugely limiting and probably means your sales are 50% lower than what they could be. Even if you're a one-man band, you should be using a CRM system because no one person can manage 1000 relationships in their head.
However, the biggest challenges for small businesses using them is because of their mindset, culture and knowledge. Some don't know how to use them, don't like sales, get scared by data and tech, but most of them just don't update them, so they become redundant. So here I unpack the key features and reasons to be using a CRM to encourage you to get your house in order.
What other options are there?
There are plenty of productivity tools on the market like air table, monday.com and click up, which are basically 'pimped' Excel spreadsheets. If you're using one as opposed to nothing, that's a step in the right direction, but as I said, it has many limitations that will eventually slow you down. It might be useful for simple pipeline tracking, and managing a handful of contacts, but if you have multiple contacts at one business, you can't group them. You won't be able to segment data or build filters, and you won't have dashboard analytics to identify trends. With spreadsheets, it's hard to sift through endless rows of data and keep on top of people, so you'll miss opportunities.
CRMs are inexpensive, especially compared to the value they bring. There are also Freemium options like HubSpot, or affordable but strong entry level software like Pipedrive at only £12.50 per month. So, price should not be barrier!
Track opportunities with clarity and focus on daily activities
Creating sales pipelines and setting activities are the two primary functions of a CRM. Many CRM's use Kanban views, where you're trying to move an opportunity along a sales funnel from the lowest stage to the highest (left to right). A big mistake we see made here is people creating deals/opportunities long before they are 'qualified'. If used correctly, you should determine clear stages to your sales process and next actions for every deal, so you are constantly ticking off tasks that progress opportunities. By doing this you can start to forecast sales and identify trends, keeping you honest and with complete clarity on your performance.
A CRM system will help you determine what activities need to be carried out daily, and over time these tasks will continually build so make sure you stay on top of them. Nurturing should always be at the top of your mind, whether that is sending proposals, thought leadership, chasing, staying in touch, or having meetings and calls; a sales role is never finished. The CRM holds you accountable and focused on the different tasks you need to do to advance your business relationships. So make sure you block out time in your diary to do them.
Target specific personas through personalisation and segmentation
Within the CRM you can store as much or as little data as you want ¬– and most systems are customisable – so you can capture anything from someone's birthday, the year their business was founded, to their sector (what could be helpful for you to keep track of?). As we move to a world of hyper-personalisation, if you're looking to increase leads and conversion rates, people want relevant comms that hit the mark. Not just generic newsletters that talk all about how great you are.
CRMs can hold a lot of information about an individual, so we can serve them specific content or interact with them in a very tailored way. However, achieving comms on a one-to-one level, can be incredibly difficult and inefficient, which is why businesses typically generate personas. Put plainly, you group business contacts into four or five personas that embody certain common themes, which are generally the challenges they are facing. But you can segment them anything e.g. their goals, industry sector, geography, age of business, experience etc. The products or services you sell will determine the segmentations you use.
Your customers might receive different emails, for example, the tone of voice and content of the emails may be different, they might see different images in the emails, or they might be sent to different landing pages etc. So, one person may have one relationship with you, whilst another may have a different relationship with you. With many agencies telling us they have a fear or dis-taste to niching their proposition, this should be music to your ears!
Connect Sales & Marketing to maximise returns
Any basic CRM will allow a salesperson to have the ability to capture notes, send one-on-one emails, collect emails, and contact information, use an activity-based process, and slowly progress deals along the pipeline. But it is marketing that is going to get you heard, put you on their radar, and move them along from cold into slightly warmer territory. This starts with segmenting your audience by the level and type of the relationship that you have with each prospect.
Automation & MarTech tools give you a competitive edge
Basic CRM systems are not specifically designed for marketing teams who need slightly more sophisticated features like sending HTML emails, automated journeys and creating a digital ecosystem to target and nurture customers. They will track website visitors, social channels, and score people based on their engagement to identify leads. If you upgrade to the top versions of HubSpot, Pipedrive, or use tools like Sharpspring, Kulea, Force24 or Active Demand; these products enable you to create very powerful new business machines.
The link between sales and marketing teams; is when you convert MQLs into SQLs, marketing-qualified leads into sales-qualified leads. It's up to every company to decide their criteria for MQLs and SQLs but ultimately, it's down to how you qualify.
CRMs don't exist in silo and with the vast amount of SaaS products available to us, you can integrate your website, meeting booking app, account management software, project management software, Eventbrite, Zoom etc. This could be to capture data or learn more about your prospects. Automation is playing an ever more important role in business development and is unavoidable if you want to compete. Automation journeys and cadence messaging can be created, which are designed by defining triggers and then subsequent actions. For example, if someone enters their contact information or visits a certain web page, a series of actions and messages can happen automatically to tailor their customer journey. As a business owner, you should constantly be looking at where automation can create efficiencies and help you act smarter.
Changing your operational efficiency
CRMs enable your company to become future proofed. Since people are leaving and joining your business all the time, people go on holidays and get sick etc. a CRM should be able to maintain consistency. They should be so effective that a person joining the company can easily pick up where someone left off. But to do so, it should be clean, well-organised, and come with some guidance on best practice.
In addition, transparency ensures there is no crossover of leads. There's a high level of transparency where leads flow between people setting up activities for one another, without people stepping on each other's shoes.
You can monitor results, and even on an individual level, which salespeople perform better, who sells more, who pursues more activities, who contacts more prospects, and as a result, gets more results. People can be rewarded for their efforts.
This all improves the organisation's effectiveness.
Use the insights building in the background
While doing all the things I have just mentioned; capturing data on people, setting different activities, and tracking trends, a CRM can provide insights into why your business might be failing to close deals, or who has a higher chance of converting. A CRM can provide insights on how you perform e.g. how quickly deals progress, what's your conversion rate on outbound leads versus inbound leads, do you perform better with leads from a particular sector or source? Most people put their finger in the air, but when we play back the results, they're gobsmacked.
But you can also look more granularly at lower-level KPIs like tracking number and frequency of calls, emails, and task; and you can use this data to look at the impact they have on the volume of deals and your win rate. They also keep you grounded in the here and now, rather than focusing on the big audacious goals you've set for the end of the year.
This might sound complicated, but you can either setup a simple dashboard you look at frequently or 2-4 times a year, you can sit down and get someone to review the data more closely to be presented back to you.
Transform your new business cultural & behaviours
It's critical to sit down and decide out who's responsible for the sales, marketing and keeping the CRM up to date on a regular basis. Besides the sales/new business team, it might also be the client services or senior leadership teams. These are people in charge of managing existing accounts and relationships, and it is usually their responsibility to upsell products/services and retain customers. But depending on how sales-driven an organisation you are, will determine how well used the CRM is.
Introducing new joiners to a CRM is an effective way to build a new business culture within your company. Adherence is the hardest thing for any business to achieve. That means not only getting people to use the CRM but also getting them to use it correctly. The cleanliness and maintenance of your CRM system will ultimately determine how effectively you nurture and convert new business.
When a CRM system is used badly, and people are not following a consistent methodology, you start hitting problems; things don't become measurable; and your CRM can quickly become a mess. You'll forget contacts and conversations, people will move jobs, your new business strategy won't improve. As with brushing your teeth, you need to do it consistently every day until it becomes a habit, and you keep on top of it. This is exactly how you should treat CRM systems from day one. Take care of it, as you would your teeth, and you'll have less visits to the dentist for injections, extractions and fillings.
We work with several CRM partners and are Pipedrive Elite Partners, so we'll help put in place the right system for you and provide the training and implementation too.
Let us know if you're ready to start your journey?