F*** budget cuts, do more marketing and prepare for the storm!
August 01, 2022

We're building up a sweat just by sitting in our seats and it's not because we're at the height of summer (that too) but because we know a storm is brewing, and it's being forecasted (and suggested) by the UK government. 
If you haven't heard, a taxpayer-funded campaign is said to launch soon as part of the government's efforts to tackle the cost of living crisis. The not-so-smart idea is for brands to help out during tough times by slashing prices for consumers, using the money they would have spent on marketing. That's just what we need right now when we're struggling with steep seasonal dips and remnants of a pandemic!
What are industry experts saying about this?
Martin McTague, national chair of the Federation of Small Businesses (FSB) says that asking struggling businesses "to soak up additional costs just isn't realistic, especially when so many are worried about basic survival, and have already cut all expenses, even necessary ones, to the bone." 
Going into some numbers, the latest IPA Q2 2022 Bellwether data shows that while 24.2% of surveyed companies raised their total marketing expenditure during the second quarter, 13.4% registered budget cuts and research budgets were slashed across the board. 
Richard Aldiss, Managing Director, McCann Manchester and IPA City Head for Manchester and the North West, says: "…it is a time for brands to truly listen to their customers whilst also presenting an opportunity for growth for those brands that continue to invest. For agencies, the focus must remain on creative effectiveness and the ability to adapt at pace." 
What do agencies think?
We wanted to hear from the agencies themselves so we asked several of them to share their thoughts and advice on the following scenarios that you're likely to find yourself in. 
Meg Billcliff, Managing Director of Hurricane (a brand and packaging design agency) says: "It isn't just the general public having to deal with the cost-of-living crisis, businesses are affected too. This is classic short-sightedness from the government 'robbing Peter to pay Paul', it will never actually fix the problem, it just moves it somewhere else."
Meg points out a vicious cycle: "Slashing marketing budgets (which are the first thing to be cut in a crisis anyway) will eventually mean (in our case) a product no longer has relevance due to poor marketing strategy. This in turn means it doesn't sell which then has implications for the government as they don't get their normal cut, meaning we go back full circle, with the government asking AGAIN to cut costs!
"Having said this, brands could be more shrewd with where they invest their marketing budgets and who with. Rather than reduce budgets perhaps it's a case of businesses being more budget savvy and investing in the right places." 
So how can you be more budget savvy and navigate this tough time for yourself and your clients? Read on.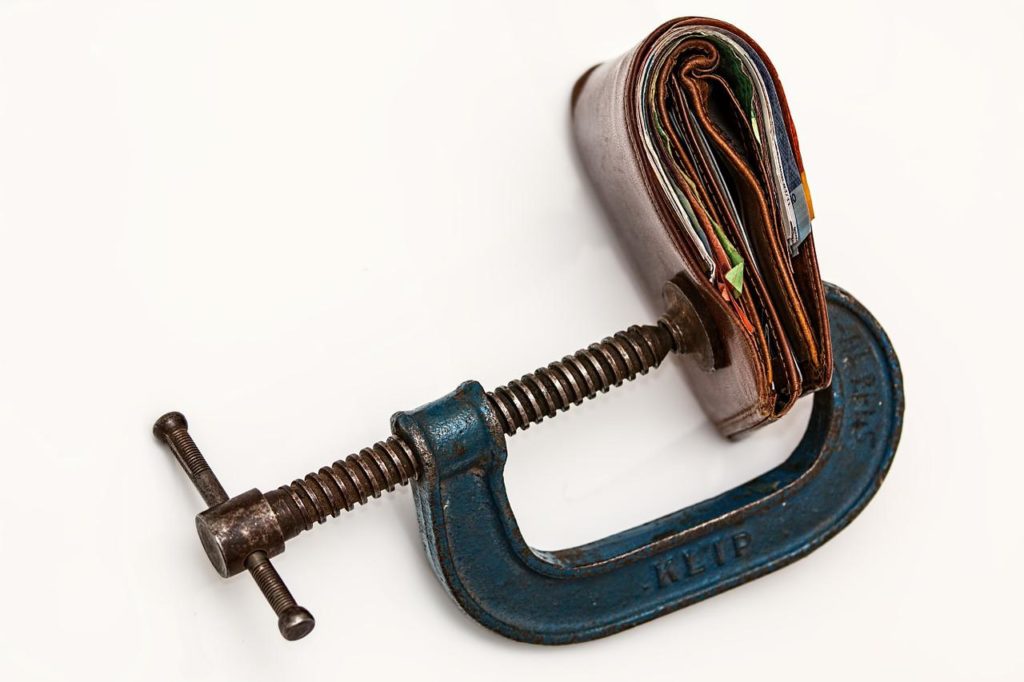 What should you do if this government-generated campaign is rolled out widely? 
Defy it and do more marketing. We can't see many jumping on the bandwagon unless they're struggling with sales and think they'll get more customers if they lower their prices.
If prices need to be decreased, treat it as temporary. The point of a discount is to lower the initial activation energy needed for people to buy, but you should make it clear that it's for a certain time only and you should still be marketing to convince people that the full price is worth it!
You'll also want to strengthen your commitment to your existing client base, ensuring that you're focussing on retention and advocacy. Remember, it's much harder to win a new client than it is to keep one. 
What should you do if you want to raise prices but you're worried about losing your prospects and clients?
We've seen it too many times before. Agencies put their prices up to cover their rising costs but then struggle to win pitches and retain clients as their deal price becomes less attractive. 
It's not really the price increase that's the problem. It's the absence of consistent messaging and effective marketing to justify the increase and reinforce the value of your offering. So raise prices if you need to, but be ready to do some much-needed marcomms.
Here's a summary of some top tips on communicating a price increase from Swetha Amaresan who writes for HubSpot:
Contact existing clients/ customers directly.

Let them know well in advance.

Remind them that higher prices mean better quality.

Explain the reasoning behind the price increase.

Ensure the entire organisation is aware of it before announcing it publicly.

Allow clients/customers to reach out with further questions or concerns.
What should you advise your clients who want to raise prices but are worried about losing their customers?
Can you blame them? They're witnessing this from brands like Unilever, Amazon and even McD's (we're still peeved that the price of a cheeseburger had to go up for the first time in 14 years). 
Your advice to them should be to create an effective marketing strategy. If your agency is responsible for delivering that, ensure you're not using any subtle "price adjustment" crap in your message for them – you'll just be digging a deeper hole. It's a price increase and it needs to be said with full transparency.
The realities of inflation, widespread shortages, rising input costs, and the return to normalcy after the pandemic won't surprise anyone unless your clients' prospects have been hiding under a rock for the past two years. 
However, it does still make your job tougher so you should openly educate your clients about some of the pitfalls that come with raising prices and plan ahead with some contingency plans.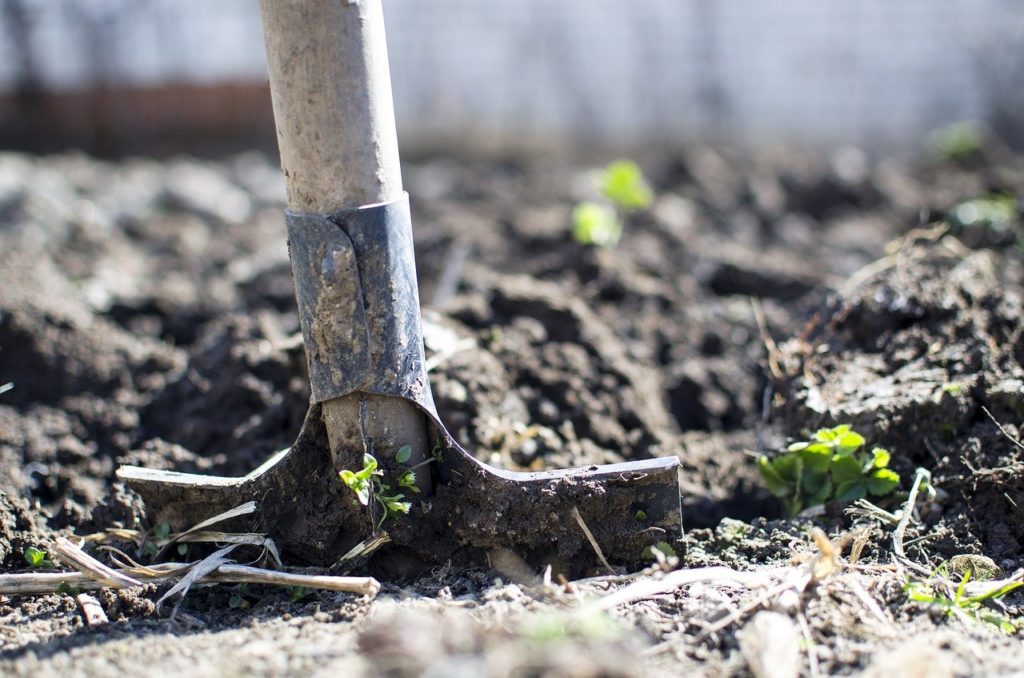 What should you do if you're thinking about making significant cuts to your agency's marketing budget to save costs?
You've guessed it. Stop the silliness and keep marketing. Your agency is a brand and to build strong brands, you need to keep investing in them. And you need consistency.
Mark Jackson, Founder & Chief Client Office of JKO (an offline media agency) sums it up well: "New business is the lifeblood of any agency and not something you can turn on and off like a tap (unfortunately). Marketing is a fundamental part of new business and any reduction in efforts will result in a reduction in pipeline and growth.
"Yes, the market is tough. Yes it could get tougher and yes people holidaying outside the UK is at an 8-year high….but, we're all still consuming media, we're all still open to influence and decisions always take more than one interaction.
"To cut marketing, whilst beneficial to the immediate bottom line, is at a detriment to the longer term success of the agency. It's a marathon, not a sprint folks."
What should you do if your clients need to make significant budget cuts, which involve cutting off your agency's help? 
We've all had clients who've had to seize working with us due to financial constraints. It's not often a decision they want to take and it's not nice for agencies who are at the receiving end. 
Begin by empathising because the struggle is real. In the early days, you might remember unwillingly cutting off help because you couldn't afford it either. 
Empathising doesn't mean instant acceptance. You've worked on their brand, you've used your expertise on it, and you care for it like it's your own. All this makes you best placed to advise on the impact you see it having on their business if they were to cut your services. 
Consider creating a lower-priced package that can help them to keep things ticking along but be sure to manage expectations too, as they won't be seeing the numbers they're used to seeing. 
If it really is an end, see the end as temporary. While your client is trying to make sense of a sticky situation, be sure to be there when they're ready to pick things up again. Genuinely check in on them once in a while and celebrate their small wins. Let's nurture and rally when someone's left behind.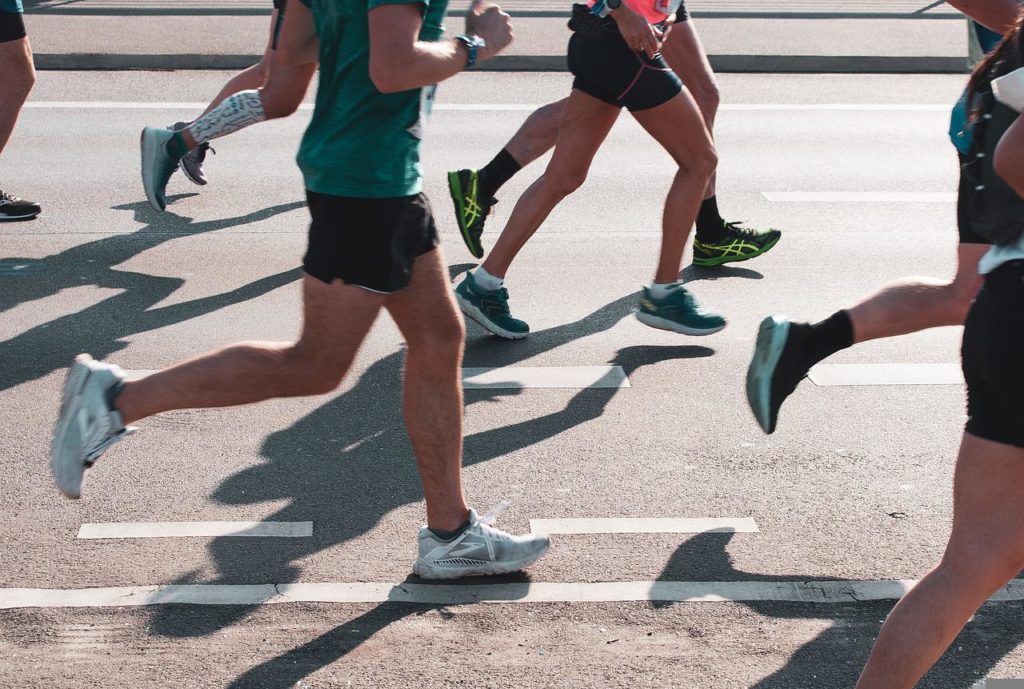 Your agency has a modest marketing budget already. How do you stay ahead of the competition?
Three digital (but very distinct) agencies share how they're being budget savvy. 
Jon Reay, CEO & Founder at Rewrite Digital says: "A personal approach is what works over a big paid media campaign. I get when you're a bigger brand and have a consumer audience this is harder to pull off but similar principles apply – keep engaging your existing clients with something new they can buy from you and grow your client base through referrals."
Alex Birch, Founder and Production Director of Polar London says: "Our approach at Polar London to combat decreasing marketing spend is based on talent without borders, we find the best skill sets to match the brief in hand, (taking into account budgets/ deliverables and KPIs). This means we can pull on a global network of digital expertise to compete on budgets and still maintain amazing standards, (no compromise on quality). 
"One thing that the pandemic has made our clients more comfortable with is that teams can be based remotely and still deliver best-in-class work. We pass on the cost savings based on the relevant market rates – the teams are happy and so are our clients!"
Andrew Armitage, Founder & Managing Director of A Digital says: "For me, it's about repurposing content and looking for new opportunities for stories that can be reinforced by the original coverage. We pursue rich content channels (podcasting and article contributions) that open up new conversations. 
"So with a modest PR budget, we've achieved placements in the Times and on BBC Radio 4 in recent weeks, but are then able to repurpose that content on social and one of our websites. Our podcast guests talk about their appearances, and tag us in their own conversations on social, which spreads the word and further builds my personal brand and wider credibility."
Andrew highlights how you can use cost-effective channels like PR to be budget savvy. It's also one of many great tips in a Forbes article written by Roshni Wijayasinha during the pandemic (and still insanely apt today). Her recommendations include:
Leverage your employees. 

Explore partner marketing. 

Focus on cost-effective channels like PR.

Free up your time with free tools.

Insource key activities, and outsource experts. 

Double down on your existing customers.

Seek additional sources of revenue. 
Your clients have a modest marketing budget. How do you help them stay ahead of the competition?
Creativity. You need creative thinkers. Do you know who some of the best creative people are? Marketers. Hire, expand or outsource marketing people for your agency as they can offer a breadth of knowledge and even expand your offering to your clients. 
Utilise what they have rather than creating bespoke material. It's likely to be most cost-effective for you to use what has been completed as a basis for improvements. Also, work towards their main priority. If they see the value you're bringing, they may be open to increasing or diverting costs to another area for you to manage. 
Whatever you do, don't over-promise on what you can achieve for your low-budget clients. It's great to aim high but you also need to be realistic. Clients prefer honesty and candidness to a "yes-man" (or woman). 
If you really can't manage with the little cash your client has to invest, cut your losses and (respectfully) walk away. You'll save yourself and your team the stress of having to work miracles on a shoe-string budget. That's time and effort that can be spent on attracting another client who's willing to invest more.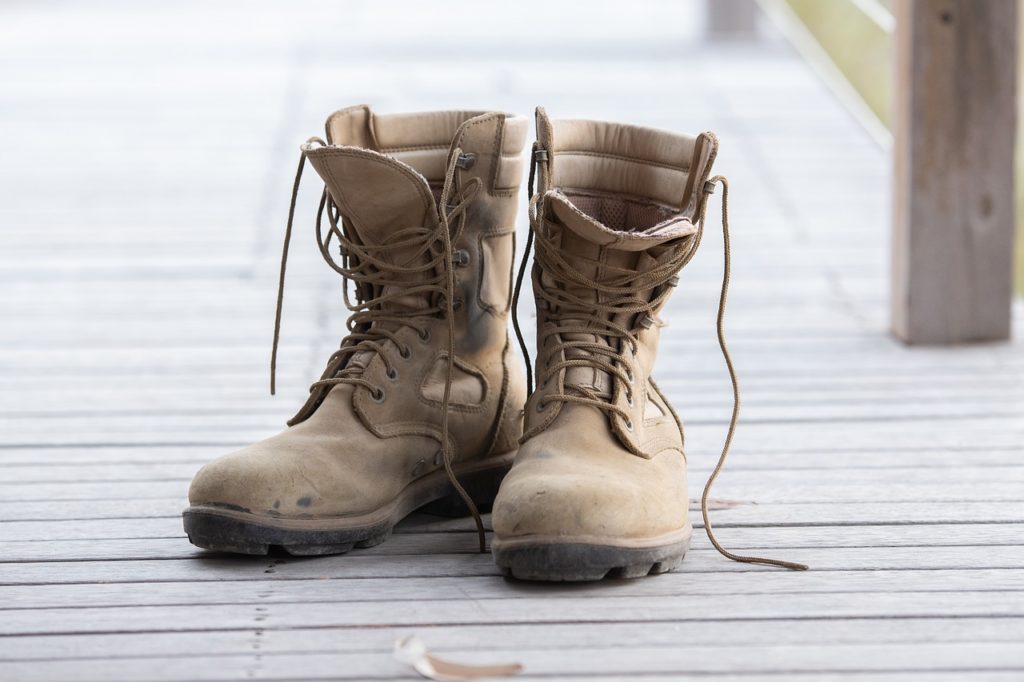 How should you approach marketing for yourself and for your clients from here on?
Customer-centricity. It's key to the survival of any brand or business today. We've written about consumer closeness too with further input from some of the agencies who've contributed here.
Dave Reed, Strategy & Planning Partner at Giants & Titans (a digital and creative marketing agency), talks about how consumer closeness has helped the agency greatly: "To us, thriving in a competitive market with much bigger rivals requires a guerilla mindset. We recognise that we cannot outspend the competition, so we must out-think them with smart creative ideas that will resonate with our target audience.
"As an independent agency, we have the freedom to be a bit irreverent and tongue-in-cheek with our communications, which we've done successfully many times, and also to forge personal relationships that stand the test of time. 
"This closeness with our clients, many of whom we now consider friends, means that we have an extremely high referral rate both within the large businesses we work with and from one client to another. So for us staying ahead of the competition really boils down to our creativity, playing to our strengths and building trust-based relationships."
When it comes to your clients, encourage them to keep customer-centricity at the heart of everything they do. They'll need to ensure their market research and personas are up-to-date, positioning is relatable, data is reliable, and they're constantly speaking to their target buyer – most importantly, they need to be sharing this with you so you can continue driving results for them!
Sit in your storm cellar and think carefully.
What's crucial to remember is that you can survive the storm as long as you don't let external factors cloud your best judgement. With savvy rethinking and proactive planning, marketing can still meet key goals, create revenues and profits, and drive new business, for your agency and your clients.
If you need expert help, Gray Matters can work with you to redistribute costs and still grow your brand and the bottom line. We'll be in our bunker so shout if you need us.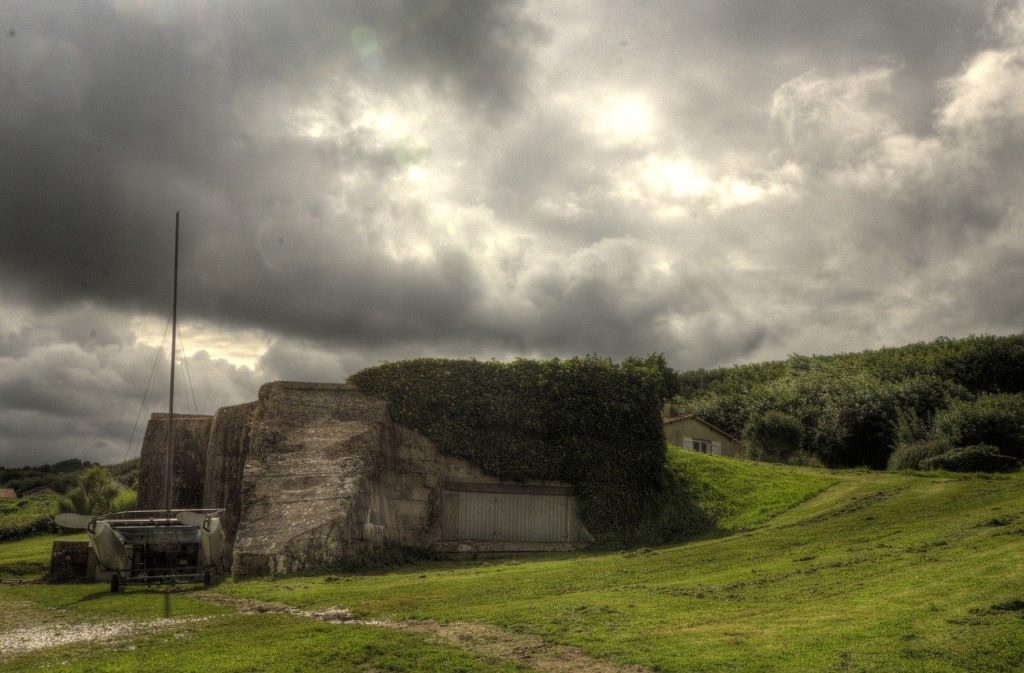 Resources:
IPA Bellwether Report Q2 2022 – IPA
How to Let Customers Know About a Price Increase (Without Making Them Mad) – Swetha Amaresan for HubSpot
Seven Creative Things To Do When Your Marketing Budget Is Cut – Roshni Wijayasinha for Forbes
Thank you's and contributions:
Meg Billcliff – Managing Director, Hurricane

An innovative independent brand and packaging design agency with a wealth of experience in both 2D graphic and 3D structural FMCG packaging design.

Mark Jackson – Founder & Chief Client Officer, JKO Collective
Helping brands reduce their dependence on digital media and allowing brands to scale by taking their first steps into offline media, leading to Stage 2 growth.

Jon Ray – CEO & Founder, Rewrite Digital
A consultancy based in the UK that helps businesses make better use of digital. The company elevates the way businesses look at and harness the full extent of digital – from business models to customer engagement, use of data, automation and innovation.

Alex Birch – Founder and Production Director, Polar London
A digital agency, combining global reach with the flex of a boutique independent – blending new tech with creative thinking, delivering digital innovation with a human touch.

Andrew Armitage – Founder & Managing Director, A Digital
A specialist digital agency building advanced websites that integrate with business systems, building operational efficiency and digital assets that scale and support digital and business transformation.

Dave Reed – Strategy & Planning Partner, Giants & Titans 
Formed by the fusion of two digital & creative agencies, Giants & Titans combines the analytical with the emotional, insight with creativity and delivers transformation. Their goal is to help all of their clients become giants & titans in their market.