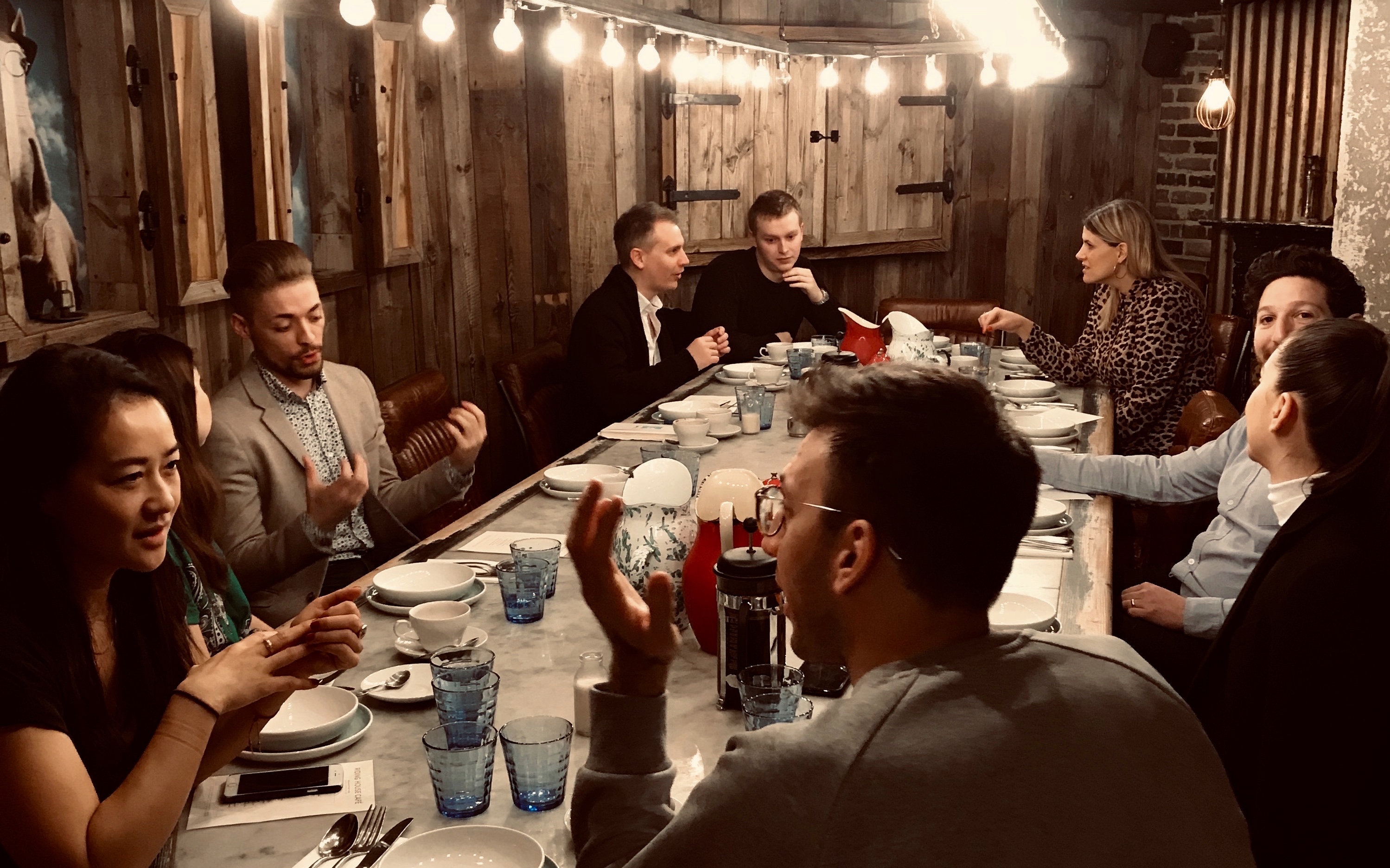 Use your events strategy to give back
May 14, 2019
People get into business for many different reasons and although it was never my primary objective, being able to give back is something I had always hoped to achieve.
Everywhere you look in the world there is wasted time, money and energy. And in that waste is missed opportunity. Unselfishly, I would like to change the fortunes of others and when I saw an opportunity to do just that, I did.
Roundtable events and giving back
Last year, we successfully launched an event series called Rehab. Small, intimate roundtables of business owners who came to meet each other and discuss their new business challenges, so that they could learn and grow their businesses.
We didn't know how they would go down, but the basic premise was I can't stand big events. They rip you off, you learn next to nothing, you leave with more questions than answered, you don't meet anyone etc. However, whenever you truly put your customers first, the results are brilliant. We just thought about what would genuinely help people and that's what Rehab is; giving people the answers they need plus, an injection of wake the hell up!
But like with many free events, we noticed that last minute drop outs and no shows started to creep in. We saw food go to waste, places that could have been taken by needy business owners – wasted, and although we always got decent numbers, it started to ruin it for those who made the effort. C'est la vie.
So, I thought let's charge for tickets, but this was never designed to be a moneymaking scheme, so we decided to donate all the proceeds to charity. Hopefully this will help people commit to their attendance and at the same time they can feel good about giving to some great causes. A win-win for everyone involved and a strategy you could easily adopt for your own business.
A while back I came across the Work for Good platform that has connected us with a number of charities over the years that we've been able to support. Our focus has always been on youth and giving them a platform to transition from education to career. Some have been disadvantaged but others just needing guidance and mentoring.
Our education system and why it's flawed
When I came out of education around 15 years ago, the most obvious failure was that it had not prepared me for the real world. I left Uni trying to be a graphic designer and ended up in recruitment. What I didn't know then, was that I was far better at sales than I was at design.
So many life skills particularly around business are just not taught and therefore giving back to young people who are naively trying to make a name for themselves, was high on my agenda. There was basic lack of understanding around the commercial world and how to turn an idea into a viable and sustainable business model.
At the heart of this is Sales, which is such an important life skill. When I think about sales and the skills required, it takes confidence, vulnerability, psychology, creativity, empathy, listening, passion, emotional intelligence – as I said, pretty important life skills! I believe everyone has the ability to sale, they just operate on a different scale. Whether you're pitching to a multinational or trying to convince your partner of what takeaway to get on a Sunday night, you're selling.
Kids need these skills, and, in my opinion, our education system lets them down. Everything was so theoretical, and people need practical advice they can action; a bit like what we provide at our roundtables. So to give back, I have decided to become an ambassador of the Big Youth Group to help young people experience work in the real world and hopefully these small monthly donations from our events will go towards organisations that reflect my vision.
Get involved…
There's just one kink in my well-oiled plan. The minute I started charging for the events, the sign ups dropped significantly and there's a strong chance we'll have to cancel our next event, for the first time ever! It won't be the end of the events as the feedback has been overwhelmingly positive, but it would be a real shame, particularly when I'm trying to give back.
We've never received one negative comment in 135 people who have attended so far, so if you want to learn how to grow your business, meet some amazing likeminded people and also give back; then sign up on the link below.
We have 24 hours to get 10 sign ups or we'll have to cancel and postpone for a later date, so go, go, go….
https://www.eventbrite.co.uk/e/rehab-london-new-business-breakfast-roundtable-tickets-60752739078